The Peoples Open Aka Waste Management Open
The People's Open (aka Waste Management Open)
I'm not sure if it's the morning mist, mary's (of the bloody type), mickelson, music or the major itself, but there is an energy at the Phoenix Open which is like no other major in golf.
I like getting there first thing in the morning where you still need your jacket, there is a chill in the air and those delicious bloody mary's are calling my name – they are perfect. Then if I don't have a VIP ticket where I get endless food and endless drinks (I've never finished my punch card) and an amazing seat, I like to see who is playing and where I want to go.
My favorite holes are 12 and 16 of course – who doesn't like 16 – you haven't lived until you have watched at least 4 groups of golfers go through 16 – with the hope of a hole in one with every player who hits the tee box – and that player having to endure the crowds critique whether it be total chaos if they get that hole in one or boos and verbal critique if they hit a bad shot this crowd is not shy. Then after a great day in the sun or the rain – I've even endured the rain (it's worth it), some great food, great drinks and great golf – there's always great golf even if it's not the person you're cheering for then it's time for the music.
Whether the bands are oldies but goodies, to the newest artist's it is always a great time because the energy carries over from the day of golf and everyone is in a great mood! Maybe that's why it's called The People's Open because the people in this valley, as well as, all of those who travel the world over to make it to this event make it all that it is – If you haven't been I'd recommend you go – and even if you can't find someone who can get the day off – go by yourself because you'll be surrounded by a few thousand new friends! Hope to see you there!!!

Here's to The 16th Hole, The Thunderbirds, The Fans, the Valley of the Sun. and all the Memories that are The Waste Management Open!

And after the open if you've decided you need to make a rental reservation for next year's Peoples Open , a second home, vacation rental or that the Valley of the sun is your next residence in life – give me call!
#ThePeoplesOpen #WasteManagementOpen #TheThunderbirds #birdsnest #holeinoneon16please #holeinone #16thhole #Bloodymarys #Mickelson #MOAZHOMES #Remax #MoniceOttiano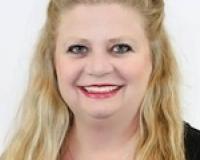 Author:
Monice Ottiano
Phone:
623-258-0220
Dated:
February 3rd 2016
Views:
6,716
About Monice: ...